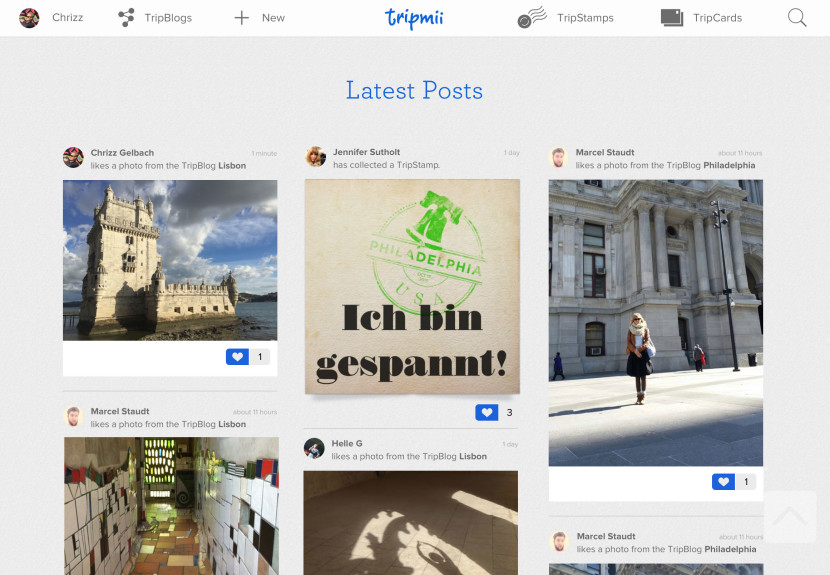 The news section has always been a good place to stay informed about updates of other Tripmii users, pictures they like or their comments on images and destinations. But it was about time to give the news section an update.
Why not display all those beautiful, inspiring and interesting pictures that comments and likes are all about? Instead of a long, text-intensive list, we now added these pictures, changed the layout from one to three columns and included the awesome TripStamps you can now collect with our latest app. These small changes improve your user experience in a fun and easy way and just look plain beautiful!
We could browse through the updated news section for hours: All those stories, all those brilliant pictures and all the news of our fellow Tripmii travelers ready to discover. With this update became visible, what's always been there. It's like lifting a veil – uncovering all those hidden stories 🙂
We want to shout out a big, fat 'THANK YOU': Thank you for all the amazing pictures and journeys you are sharing with us and the other travelers!
Your Tripmii Team