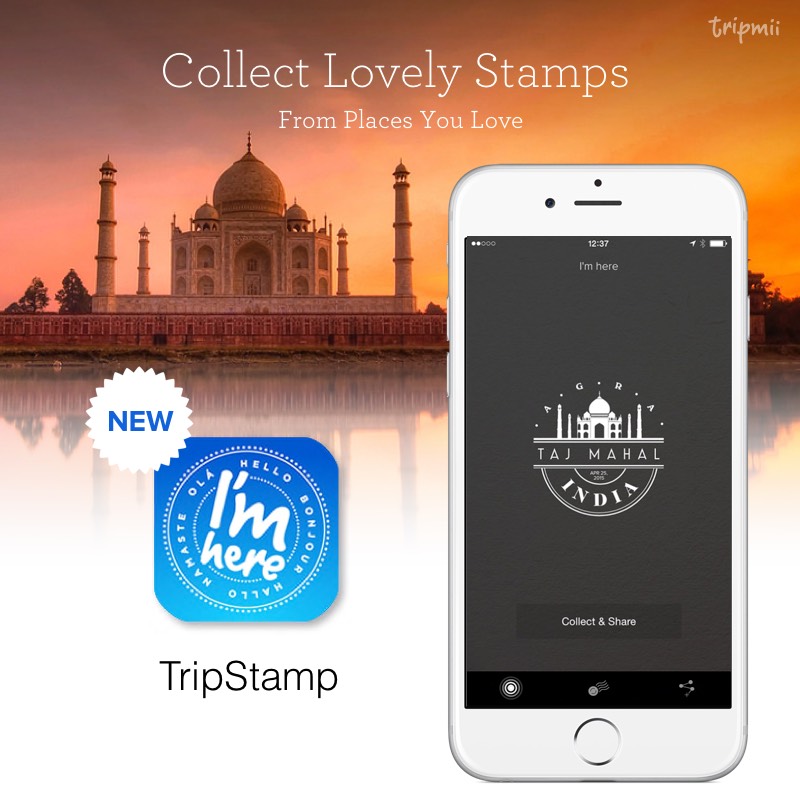 Do you love the feeling, when you get a stamp into your Passport, whenever you cross a boarder? With TripStamp you'll now be able to collect stamps not just when crossing a boarder, but for every place you travel to – with your iPhone or with your Apple Watch! Sydney, Paris, New York, Berlin, Los Angeles, the Taj Mahal or the Eiffel Tower – collect stamps of countries, cities or famous places you are visiting. TripStamp offers you beautiful and unique stamps for about 500 locations from all over the world. And with every update we will add more!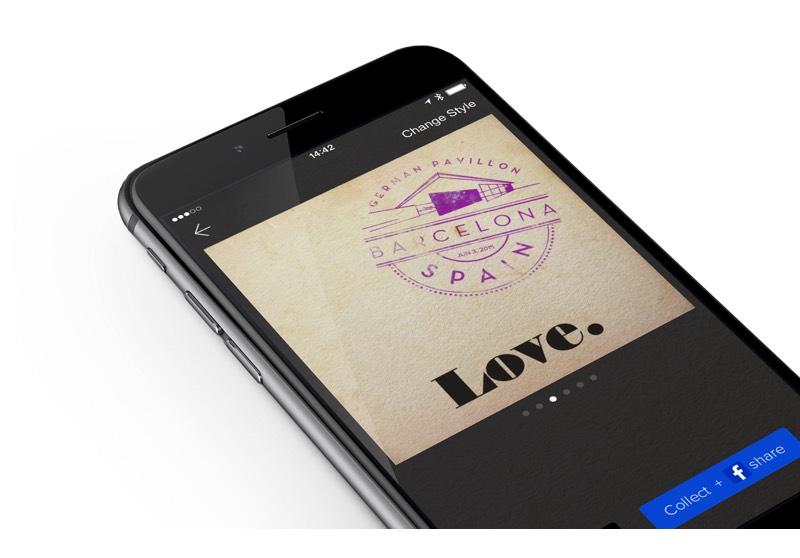 Two Easy Steps
TripStamp tracks your current location and offers you a beautiful stamp. Collect the stamp, choose one of the message cards and share. That's it!

Get a Souvenir
Step by step you'll have an awesome collection of stamps from all the places you have been travelled to – just like in your passport, but even more beautiful and diverse!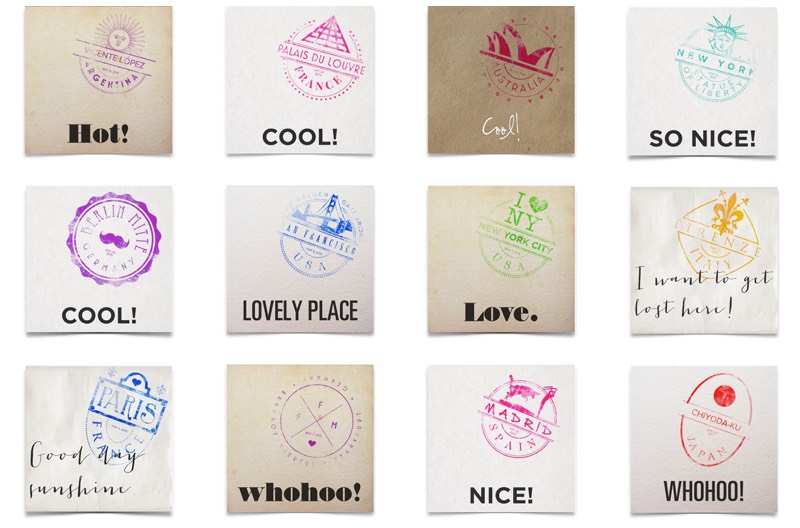 • Collect stamps from all over the world. 
• Choose one of the styles for you stamp card.
• TripStamp uses your current location and lets you know if a new stamp is available.
• Get an overview of all available stamps – can you collect 'em all? 😉
• Collected stamps are highlighted in the overview – that way it is easy to keep track of your collection and those stamps still missing.
• Connect with your friends and follow their journeys – who of you collects the fanciest stamps?